In 2016, China's virtual reality industry ushered in a good start. The VR head-mounted shipments were about 300,000 units, making China the second largest market for the world's virtual reality industry, accounting for about 15% of the global market.
HTC tops the list and accounts for 18% of the Chinese VR market (see definition below). Hive's Vive products have shipped more than 50,000 units in China. Local manufacturers are close behind, occupying 17% of the market. Da Peng launched two head-mounted products in the Chinese market and competed with HTC for market share. In 2016, about 70% of the shipments of Da Peng came from its M2 Smart VR headset.
"HTC needs to continue to enter the B2B market and ensure market leadership. HTC not only releases high-quality products, but also strives to build a successful VR ecosystem by encouraging start-ups and content manufacturers to design attractive user experiences. VR products are icing on the cake," said Liu Jiansen, an analyst at Canalis. "At present, Da Peng and Samsung have reached a cooperative relationship. Samsung has provided M2's silicon and display screens to Dadeng. With this advantage, Da Peng is catching up with HTC in the Chinese market. The relationship between Da Peng and Samsung is It is important to maintain a good VR experience while reducing the cost of purchasing VR systems."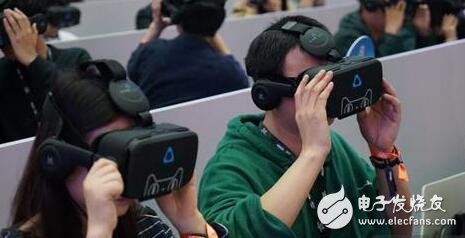 2017 is a challenging year for local VR vendors. At present, limited access to resources and inability to make bold decisions will continue to threaten VR startups that rely on financing. At the same time, such companies are also facing the dual pressure of increasing revenue and improving profitability. "With a relatively stable financial situation, HTC can let channel and ecosystem partners believe in the long-term development of HTC," said Liu Jiansen. "Today, big friends, 3Glasses and other companies have successfully attracted corporate buyers, not just the consumer market. They need to start building their own ecosystems, allowing developers to create unique application examples that give business buyers confidence."
Due to the focus on the consumer market and the smaller PlayStaTIon4 user base, Sony's VR head-mounted shipments are less than 30,000 units. Although in many other markets, Sony VR head-mounted shipments lead the way, but only ranked fourth in the Chinese market. "In order to expand the demand for PlayStaTIonVR in the Chinese market, Sony must ensure the simultaneous launch of AAAVR content in China and other countries," said Liu Jiansen.
VR head-up sales data comes from the "Canalys Wearable Devices and Virtual Reality Analysis Quarterly Tracking Service." Canalys' definition of virtual reality heads is a device with a head-mounted display that immerses the wearer in the virtual world. Does not include VR glasses such as Samsung GearVR and Google DaydreamView. Smart VR Headset is a versatile, head-mounted, non-portable device that runs on a running system and is capable of running third-party computing applications. The Basic VR Headset is a head-mounted, non-portable device that provides a specific range of functions and cannot run third-party computing applications independently. It is usually connected to devices such as desktop computers via cables.
(Source: Canalys)
This battery is for replacing lead-acid battery, it has the standard appearance and size as well as capacity, but longer cycle life and high energy and good charge and discharge performance.
Capacity:100AH/150AH/180AH/200AH/250AH.
Voltage:12.8V, cycle life is more than 2000 times, also can customize the capacity.
Lifepo4 Battery,Lifepo4 Battery 12V,Solar Battery Pack,180Ah Lithium Mobile Battery,2304Wh Lithium Battery Power Bank,Lead Acid Replacement Battery
Shenzhen Enershare Technology Co.,Ltd , https://www.enersharepower.com