Nikkei News reported on the 3rd that Chinese manufacturers began to focus on firepower investment in OLED panels for smart phones and other purposes. Six land dealers including China's largest panel maker BOE (both) have successively built new OLED panel plants. Around 2020, the total investment will exceed 2 trillion yen (equivalent to about 131.306 billion yuan), in the hope of relying on large-scale investment, against Samsung Electronics and other Korean factories. At present, Samsung's market share in the global OLED panel market for smart phones is over 90%.
According to the report, BOE is building an OLED panel factory with a monthly production capacity of 10 million pieces (converted by smart phones, the same below) in Chengdu, Sichuan, with an investment of more than 500 billion yen. The new plant line will be phased in. It is expected to be mass-produced in 2019; Huaxing Optoelectronics (CSOT) is also building an OLED panel factory of the same size as BOE in Wuhan, Hubei, and BOE and Huaxing Optoelectronics will invest heavily in OLED, mainly due to Apple's 2017 release. Some of the iPhones will begin to adopt the influence of OLED panels, because it is estimated that Huawei and other smart phone factories in China will start to use OLED panels (the iPhone begins to adopt OLED).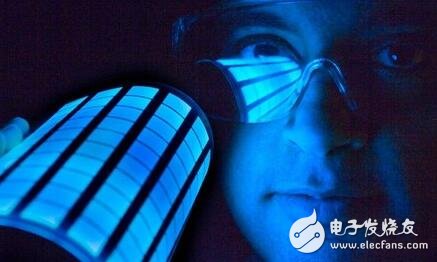 In addition, Tianma Microelectronics has converted the LCD panel factory built in Wuhan into an OLED-specific factory; Hehui Optoelectronics and Visionox Display Technology will also build a new factory.
According to reports, if Chinese manufacturers plan to produce OLED panels, the estimated total shipments (in terms of smart machines) are sufficient to supply more than 30% of the global demand (that is, the global market share challenges more than 30%), but OLED panel manufacturing The technical difficulty is high. Even Samsung, which has an annual output of more than 300 million pieces, is suffering from an increase in yield. Therefore, if Chinese manufacturers increase production significantly, resulting in a decline in OLED panel prices, but the yield will not rise, the cost will be high, China The operation of the manufacturer is likely to deteriorate.
It is no wonder that Chinese manufacturers are investing heavily in OLEDs. It is no wonder that Hon Hai/Sharp's 200 billion yen investment plan is suspected of being insufficient, but for this (insufficient investment), Sharp's president Dai Zhengwu pointed out on the 1st. "The success of OLED panels as a commodity is still unknown, but research and development is a must. From the perspective of Sharp's funding situation, OLED investment has to be cautious. So after the successful trial production line, consider the follow-up investment plan. Of course, it is time to start thinking about who can become a customer and who is likely to cooperate."
Sharp announced on September 30 that it will invest about 57.4 billion yen to set up a pilot line for the OLED panel. It will introduce related equipment at the Sansho and the (soil) business, and is expected to be Q2 in 2018 (4-6). Month) enabled. Sharp pointed out that the above pilot production line will mainly be used to accumulate the knowledge required for mass production of OLED panels, research and development of production technology to improve yield, and will also be small-scale production and shipment to customers.
Nikkei News reported on October 16 that Hon Hai and its subsidiary Sharp have started to conduct relevant evaluations and plan to mass-produce OLED panels in China in 2019. The main reason is that Apple's iPhone assembly plant is gathering in China, and local smart phone factories are rapidly rising. In addition, it is expected to obtain local government subsidies and tax rates by means of production in China, thereby reducing the investment burden.
Yonhap News reported on May 26 that the mainstream products of smart phone panels are expected to be transferred from LCD to OLED in the near future, and it is estimated that Samsung Display will continue to dominate. According to IHS estimates, sales of OLED panels for smart phones will increase from US$10.6 billion in 2015 to US$19.5 billion in 2019, and the proportion of total smart phone panels will rise sharply from 37% in 2015 to 51%. LCD panel sales will shrink from $20.8 billion to $19 billion, and the share will fall from 63% to 49%.
In terms of shipments, shipments of OLED panels for smart machines are expected to increase to 630 million units in 2019, which will be 2.5 times that of 2015 (250 million units). In contrast, LCD panels are estimated to be only 1.29 billion units. The film increased slightly to 1.34 billion.
IPhone 6Plus/6S Plus Battery High Capacity
HIGH CAPACITY: 3410mAh 3.8V iPhone 6Plus/6S Plus High Capacity Battery.Download the app "AIDA64 APP",Ace assistant or use a professional test equipment to check the real capacity.Some app can not read our high capacity. This High Capacity Li-ion Battery is compatible with models of iPhone 6Plus/6S Plus Battery. Every Brand New iPhone 6Plus/6S Plus Battery Replacement is tested by professional tester under strict quality control standards, through the FCC, CE and RoHS certified.
High Capacity iPhone 6Plus/6S Plus battery, iPhone 6Plus/6S Plus Li-ion Battery Higher 300mAh
Shenzhen Aokal Technology Co., Ltd. , https://www.aokals.com