As a "factory of the world," China's manufacturing industry occupies a pivotal position in global economic development. Many foreign companies' products that are sold globally are more than 80% from China. The Japanese and Korean electronics products, including the envy of the broad masses of the people, are all made in China. LG and Samsung's smart TVs are also manufactured in mainland factories. Such as LG65UF6800-CA smart TV, is produced by the new spectrum (Guangzhou) Electronics Co., Ltd., Samsung UA65KUF30EJXXZ by BOE wholly-owned subsidiary, KoChuang (Suzhou) Electronics Co., Ltd. OEM. Then, what advantages do domestic self-branded smart TVs have compared with those produced by OEMs? Here's a closer look at the situation through the comparison between Coolopen 65A2 and LG65UF6800-CA and Samsung UA65KUF30EJXXZ.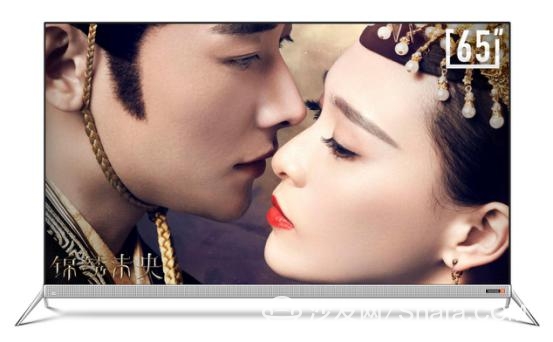 (Above: Cool open 65A2)
1. Product Overview Coocaa 65A2 is the new flagship product of Skyworth's independently operated Internet brand Cool Developers, all-metal simple body, Mstar6A938 powerful chip, 3GBDDR3 three-channel speed memory, 16GBeMMC5.0 large storage, support TF card 128GB Extensions. 65" LGIPS4K hard screen, support HDR and MEMC, equipped with 10 JBLA level speakers, 2.2 channel structure, built-in Texas Instruments HiFi amplifier, equipped with dual-band WiFi and Bluetooth 4.0, using Cool open 5.5 system, integrated iCNTV license.
The LG65UF6800-CA is equipped with a triple XD engine, a 65-inch LGIPS4K hard screen, two 5W speakers, a 2.0-channel architecture, surround sound and smart sound modes, a Web 2.0 system, and an integrated number of TV licenses.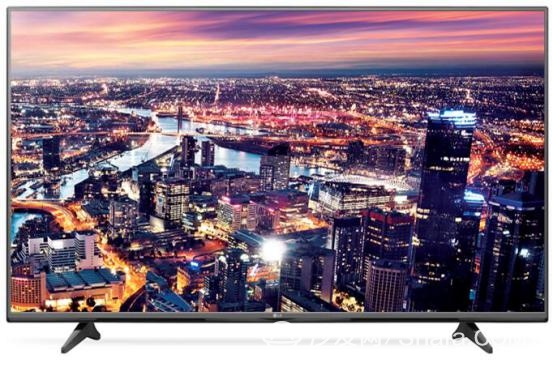 (Above: LG65UF6800-CA)
Samsung UA65KUF30EJXXZ uses quad-core CPU and quad-core GPUs, 65-inch 4KVA soft screen, HDR, local light control technology, ultra-high-definition technology, smart contrast enhancement and other image technologies to optimize image quality. Equipped with 2 speakers supporting Dolby decoding and DTS decoding. With Tizen system, integrated Mango TV license.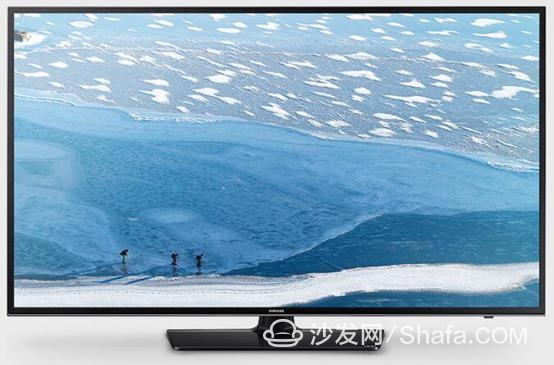 (Above: Samsung UA65KUF30EJXXZ)
2, edit comments
From the perspective of the hardware configuration of the three products, the Cool open 65A2 configuration is the most high-end, and the processor chip, memory, storage, audio, system and content have obvious advantages.
Currently, smart TVs have reached the same function as PCs, and a variety of APP applications allow us to obtain more excellent experiences. In order to make the performance of smart TV not outdated in a short period of time, it is imperative to purchase a product with high configuration.
Mstar6A938 belongs to the smart TV processor with the strongest performance. The performance of CPU and GPU is first-class, and it is extremely powerful in data processing and graphics processing. Only a few flagship models at home and abroad have adopted this chip, and Coolopen 65A2 is one of the representative products. The triplex XD engine on the LG65UF6800-CA enhances the picture quality performance through a dedicated processing chip, but it does not help the system's speed.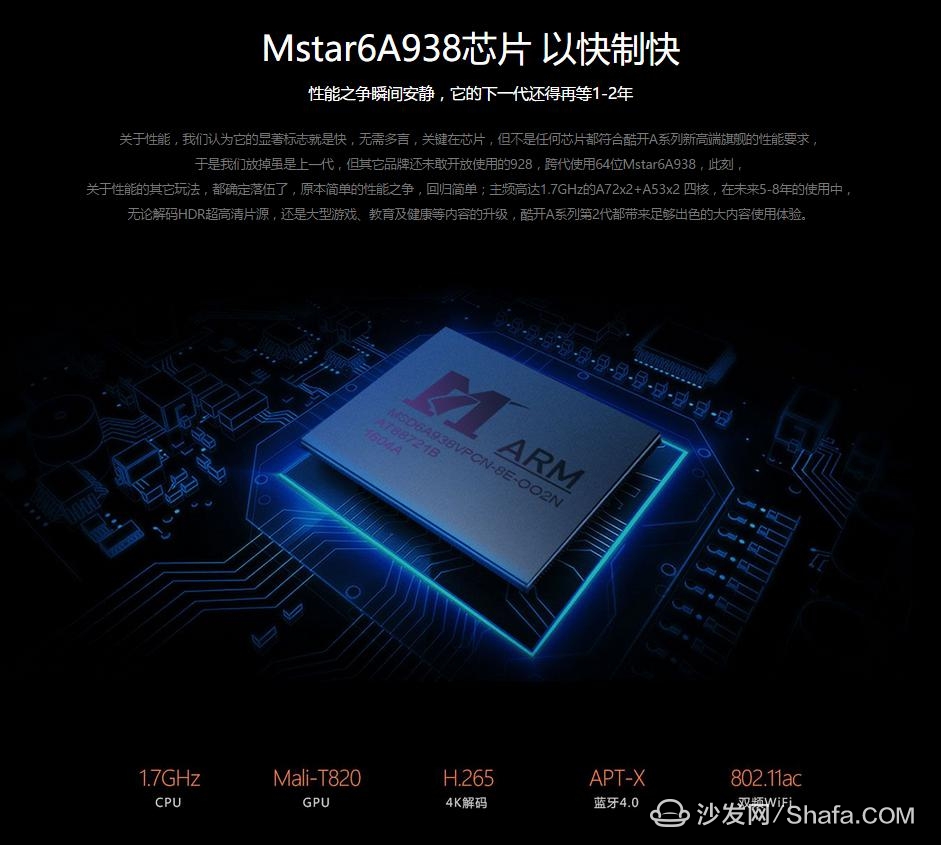 (Above: Cool open 65A2 equipped with Mstar6A938 chip)
The Korean brand has always placed image quality in an important position. The LG65UF6800-CA three-layered XD engine mentioned above is a technology that is optimized for image quality. In addition, the LG65UF6800-CA adopts the technical advantages of the ISP hard screen to completely suppress the Samsung VA soft screen, although the latter uses the local control light technology, super clear color technology and wisdom contrast enhancement technology, but the VA soft screen inherent weaknesses and Can not be eliminated.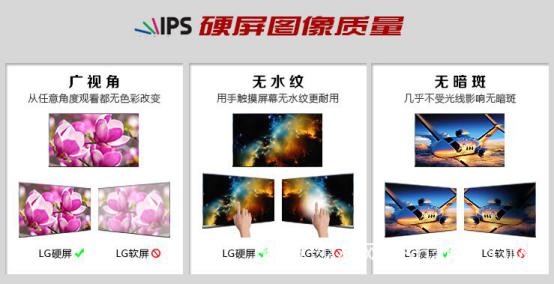 (Above: Difference between LG4K hard screen and soft screen)
Coolo 65A2 and LG65UF6800-CA use the same type of screen, but Coocaa 65A2 supports the 2016 hottest image technology 4K HDR and MEMC. The 4K HDR can provide more dynamic range and image detail, making the color of the TV image more vivid, the contrast of the brightest and darkest picture more distinct, and the black more profound. MEMC inserts a frame of motion compensation frame between the traditional two frames of image, removes the residual image of the previous frame of the image, reduces the image smear to the degree that the human eye is difficult to perceive, and makes the motion picture clearer and smoother.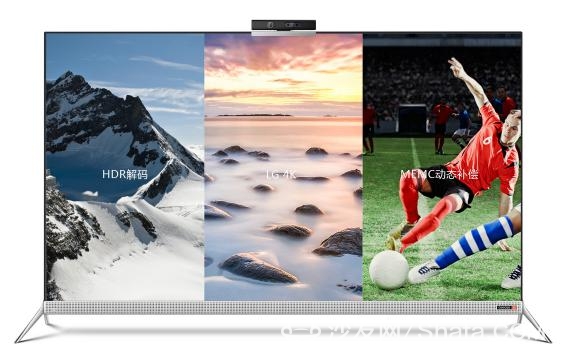 (Above: Cool open 65A2 supports HDR and MEMC)
Sound quality, cool open 65A2 uses a subversive soundBar, built-in 10 JBLA-level audio, consists of two silk film tweeters, four neodymium magnets and subwoofers and four bass radiators, built-in Texas Instruments TAS5766HiFi power amplifier chip, Designed with an independent three-way design to deliver high-quality sound resolution, it delivers a balanced, stunning sound experience.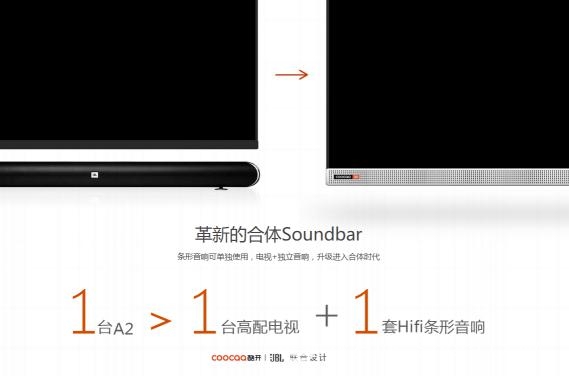 (above: Cool open 65A2 using JBL fit SoundBar)
The LG65UF6800-CA has two 5W speakers with 2.0-channel architecture and surround sound. Samsung UA65KUF30EJXXZ also has only two speakers, although it supports Dolby decoding and DTS decoding, but in the cool open 65A2 10 JBL audio before, it becomes weak and fragile.
On the system side, Coolopen 65A2 is equipped with a brand new Coolopen 5.5 system, which is based on Android 6.0 development. It inherits the excellent features of CoolOpen 5.0, comprehensively improves the UI interface, and adds functions such as child mode, video call, and remote assistance. , Ease of use is higher and practicality is stronger. Coocaa 65A2 integrates GITV licenses, bringing together video, games, travel, shopping, education, health, applications, music, sports, etc., involving all aspects of a large-screen life, to meet the needs of the entire family for Internet resources.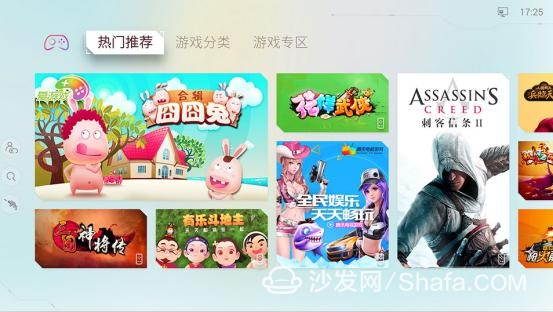 (Above: Cool open 5.5 series game board)
The LG65UF6800-CA is equipped with WebOS2.0. This is a separate system that is independent of the Android system. Therefore, the Android APP cannot be installed. At present, due to the very low penetration rate of WebOS, there is basically no application software developed for it, leading to extremely rare applications. In terms of interface design, WebOS 2.0 adopts a "folder" layout, overlaying overlays on TV screens. When users switch between different options, the selected column will be slightly higher, allowing us to see more clearly. To. In terms of ease of use, WebOS 2.0 is relatively high, but it lacks applications. This is a difficult problem to change. The LG65UF6800-CA integrates a number of TV licenses, and the film and TV series are relatively rich. Too much charging content is another factor that affects the user experience.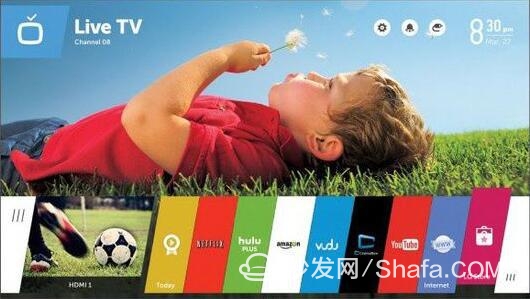 (Above: LGWebOS2.0)
Similar to WebOS 2.0, the Tizen system adopted by Samsung UA65KUF30EJXXZ is also facing the problem of lack of application. Tizen's UI interface is relatively simple in design. In the top level menu of the homepage, the bottom left corner includes the three functions of setting, program source, and search, and the right side is a shortcut of live TV, Mango TV, and other applications or functions, and supports Define the adjustment position or delete the addition.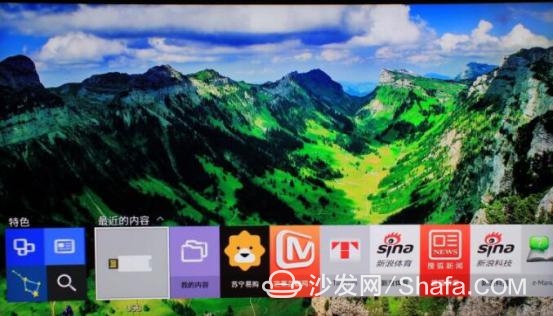 (Above: Samsung Tizen)
In terms of system and content, the advantages of Coolopen 65A2 are very obvious. The LG65UF6800-CA and Samsung UA65KUF30EJXXZ not only have few contents, but also extremely scarce applications hinder the users from obtaining a better experience. Many consumers use the network box after purchasing equipment.
3, summary
From the above analysis, we can see that the performance of all aspects of Coolopen 65A2 is better than its competitors, and its functions are also more comprehensive. The selling price is still lower than that of LG65UF6800-CA and Samsung UA65KUF30EJXXZ, which is about the so-called international big-name brand. It is better to purchase the high-end flagship of domestically-made self-owned brands.
Smart TV/box information can focus on smart TV information network sofa butler (http://), China's influential TV box and smart TV website, providing information, communication, TV boxes, smart TVs, smart TV software, etc. Answering questions.
A spherical lens refers to a constant curvature from the center to the edge of the lens, while a non-spherical lens continuously changes the curvature from the center to the edge.

The aspheric lens has a radius of curvature that changes with the central axis to improve optical quality, reduce optical components, and reduce design costs. Aspheric lenses have unique advantages over spherical lenses, so they are widely used in optical instruments, imaging, and optoelectronics industries, such as digital cameras, CD players, and high-end microscopy instruments.
This lens has a better radius of curvature and can maintain good aberration correction to obtain the required performance. The application of aspheric lenses brings excellent sharpness and higher resolution.
Precision Polished Aspheric,Lenses Aspheric,Condenser Lenses,Parabolic Lens
Bohr Optics Co.,Ltd , https://www.bohr-optics.com