Intelli Group pushes the solution of CSR Bluetooth chip (BC5MM) in hands-free car and PND navigation device
RoadTunes plan:

CSR is specifically designed for portable navigation devices (PND) and aftermarket automotive devices, simplifies the integration of Bluetooth and audio processing capabilities, provides flash-based solutions including design for mid- to high-end products, and provides the most cost-effective for entry-level products Jiahua RoadTunes ROM solution.
The ROM solution provides advantages such as optimized electronic bill of materials (eBOM) and integration time, allowing manufacturers to develop Bluetooth connectivity for their entry-level products in a fast and cost-effective manner. Adopt QFN package, equipped with a complete feature set, including a stereo codec, echo and noise cancellation and Bluetooth, and provide a very competitive price. Its Bluetooth profile specification support includes (but is not limited to) hands-free, audio streaming and address book connectivity. RoadTunes ROM provides a low-power design with a powerful RISC and digital signal processor.
On average, it takes less than six weeks to integrate RoadTunes into the device and does not require prior Bluetooth experience. Because it has passed a large number of existing phone product tests on the market or is about to come out, RoadTunes ROM provides outstanding interoperability. CSR provides all customers with a complete list of phone products that have passed this design test.

Features and advantages:
-BlueCore 5-MulTImedia (BC5MM) embedded architecture, simple control interface
-Almost no MIPS that consumes the main processor
-Single chip, built-in RISC CPU and 64MIPS digital signal processor
-16-bit stereo CODEC: 95dB signal-to-noise ratio (SNR) at the DAC
-Can support five Bluetooth profiles
1. PBAP
2. HFP
3. A2DP / AVRCP
4. SPP
5. DUN
-Can be paired to 10 Bluetooth devices
-Automatic connection when starting or disconnecting
-CSR fourth-generation cVc (clear sound capture) algorithm that supports echo and noise cancellation
-With the third-party software, it can support text or call number to voice function (TTS)
-Provide complete compatibility test report
-Provide complete production line mass production program
-Competitive price

application:
-Car stereo
-Car computer
-Car navigation device

RoadTunes architecture concept: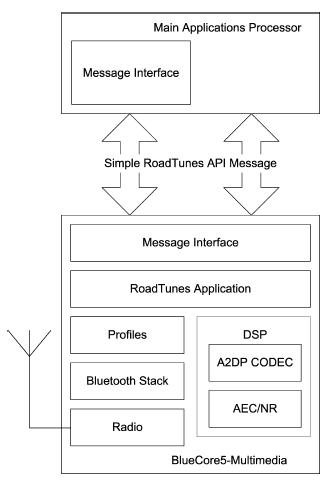 Block diagram of RoadTunes chip: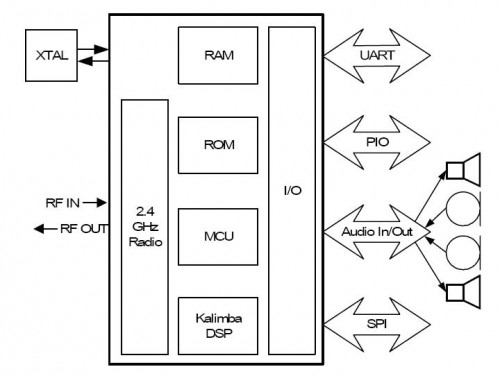 Solar Battery takes an important rule in solar lighting, Could divide into Gelled Type and Lead-acid Type.
Gelled Batteries, or "Gel Cells" contain acid that has been "gelled" by the addition of Silica Gel, turning the acid into a solid mass that looks like gooey Jell-O.
The advantage of these batteries is that it is impossible to spill acid even if they are broken.
Other Advantages of BR Solar Solar Battery:

1.)Real Green Power
2.)Low Internal Resistance
3.)Low Self-discharging Rate
4.)Low Gassing Rate

5.)Long-life Design
6.)Wider Temperature Range
7.)Extremely good discharge recovery ability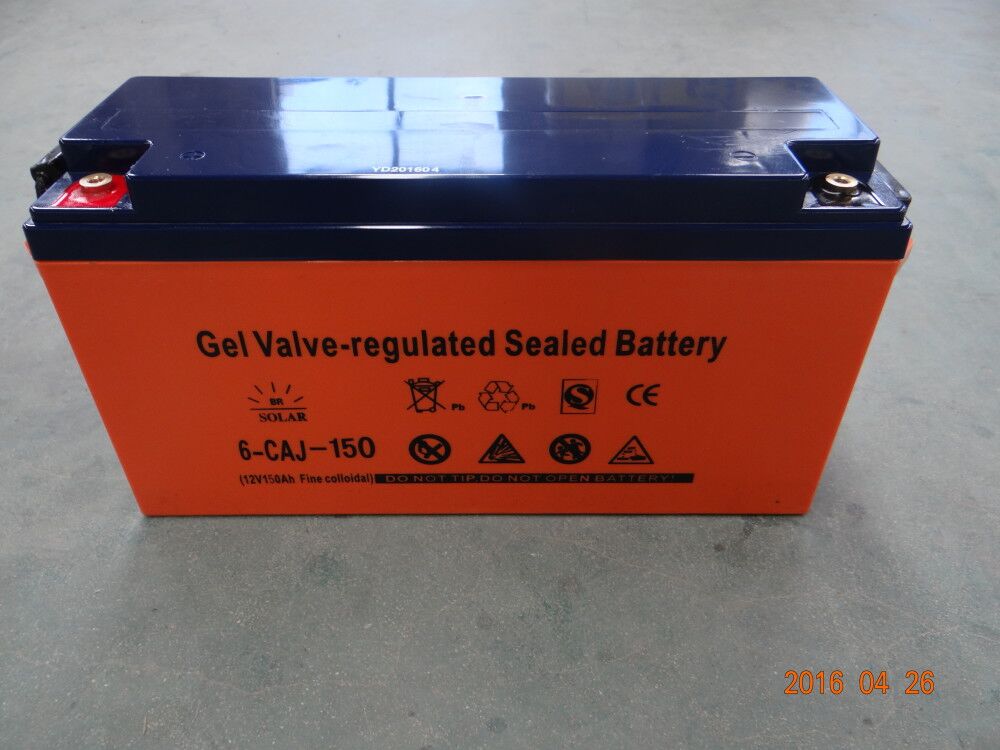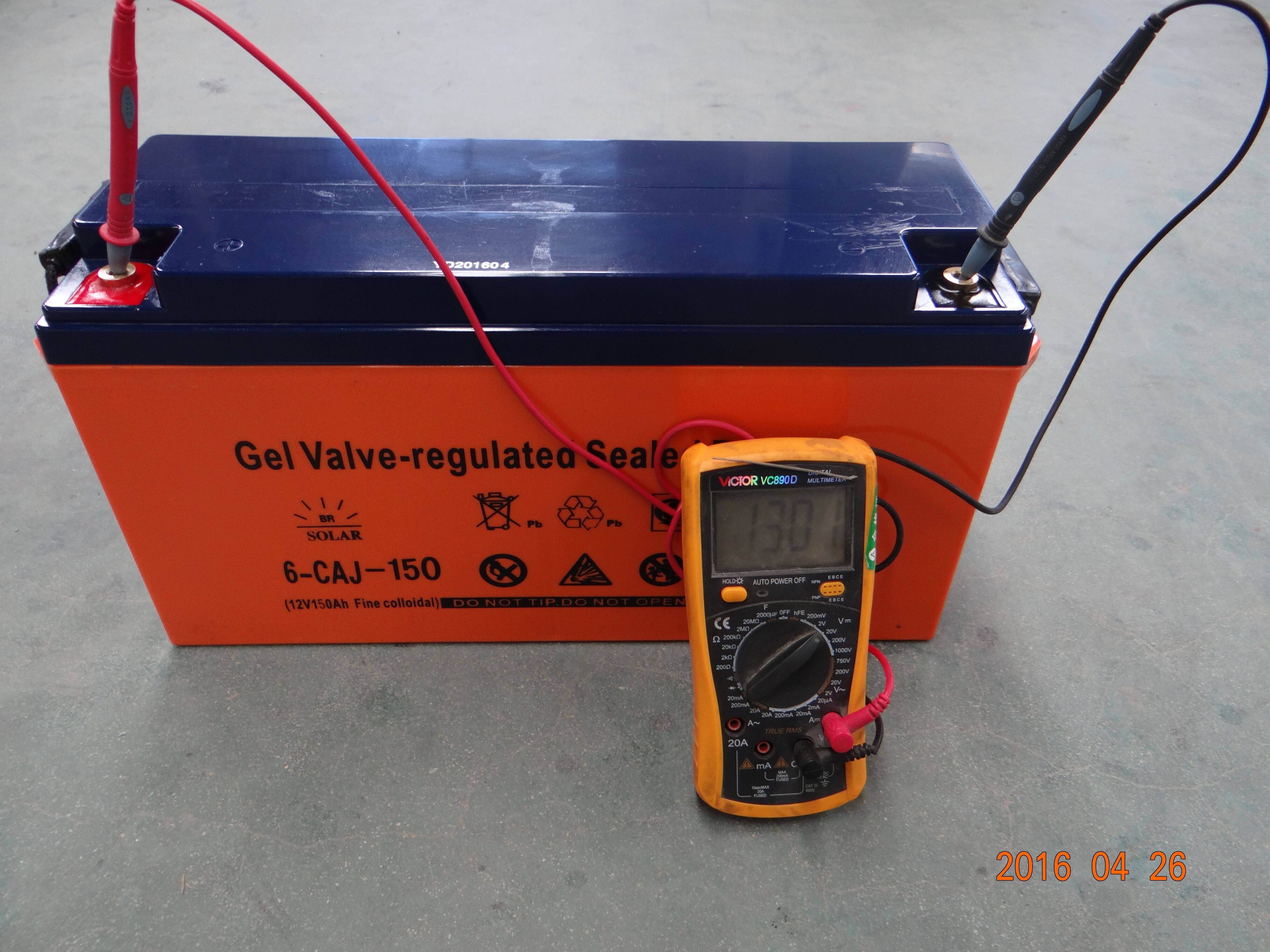 Solar Battery Ups Battery,12 Volt Solar Ups Battery,High Capacity Solar Ups Battery,Energy Storage Solar Ups Battery
Yangzhou Bright Solar Solutions Co., Ltd. , https://www.solarlights.pl