2014 is coming to an end, as the iconic first year of a massive outbreak of intelligent hardware. Wearable devices such as wristbands and watches have become popular this year. UAVs and sports cameras are also in great shape this year. However, smart homes, which are important applications for smart hardware, are still in a state of urgency.
Smart home is not a new concept, but it was not until this year that its development really began to enter a substantial large-scale start-up phase.
At the beginning of the year, Google acquired the smart home brand Nest for $3.2 billion. In the middle of the year, Apple released HomeKit, a smart home platform. At the end of the year, Xiaomi invested 1.266 billion yuan in the US group.
Look at Google first, now you can directly control Nest hardware products using the Google app on your phone. The user can not only check the room temperature at any time through the application, but also "notify" Nest to adjust the room temperature to the appropriate temperature before going home, of course, only one "OK, Google". It's worth noting that companies such as Jawbone, Whirlpool, and Mercedes-Benz are also involved in Google's WorksWithNest project and are developing products that are compatible with Nest.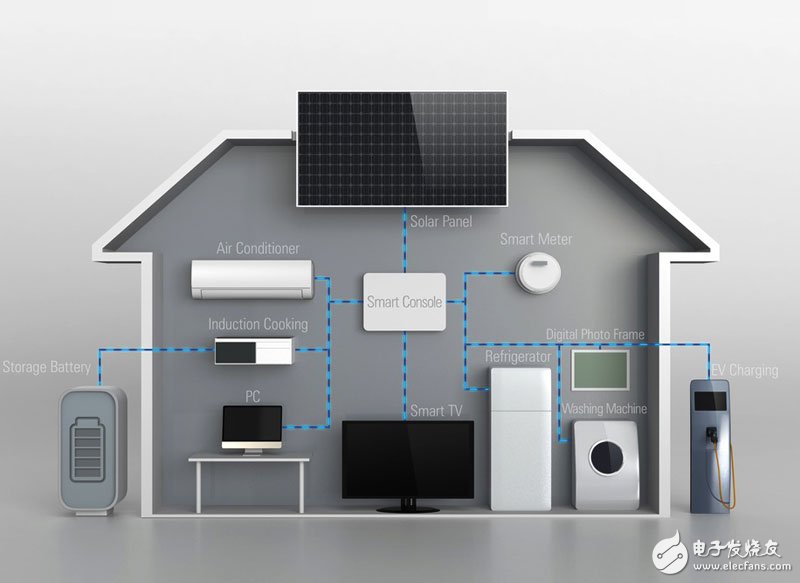 Looking at Apple, after the announcement of the smart home platform HomeKit in June, some partners have begun to produce home appliances that support this agreement. A number of vendors have also announced HomeKit-compatible devices such as smart light bulbs, smart locks, smart fans, smart thermostats, garage doors and power outlets. Apple users should soon be able to use Siri to manipulate these smart devices. It is important to mention that Apple also held the MFi (Made-for-iPhone/iPad) summit in Shenzhen in November. A large wave of domestic small appliances that support the HomeKit protocol is also estimated to be on the way.
Although the two companies have not made great progress in the home smart market, their long-term plans are undoubtedly clear, that is, the basis for controlling smart home devices. Obviously, Apple is now more likely to use the underlying protocol of HomeKit to deploy the smart home platform, while Google is more likely to be deployed point-to-point by hardware products such as Nest.
Finally, let's talk about Xiaomi Company, which has been continuously brushing screens in the past few days. Following the introduction of a new class of air purifiers, Xiaomi recently invested in the US group with a strategy of 1.266 billion yuan. Xiaomi's largest industrial investment so far has been invested in the beauty of traditional home appliance manufacturers. Coincidentally, the beautiful rival Gree had a gamble with Xiaomi.
Therefore, after the announcement of the news by the United States, even Dong Mingzhu, the "big sister" of the home appliance industry, is not sure about the number of people who can achieve the goal of 100 billion yuan in air-conditioners. She even angers that the alliance of Xiaomimei is two. The scammers hooked together.
Although Xiaomi holds only 1.29% of Midea's shares, Xiaomi can nominate a core executive to be a director of Midea Group, as well as "shared intelligent system platform, data and cloud computing" and "integration of mobile Internet-based online and offline business". In terms of the specific content of the operation, the smart home dream of Xiaomi's future relying on the United States' huge home appliance industry has already begun to take shape.
Since the beginning of this year, major domestic appliance manufacturers, Internet companies and emerging hardware companies have begun to enter the smart home field.
Let's look at traditional home appliance manufacturers. Haier proposed a smart home strategy in 2012 and launched the U+ smart life platform in 2014. Haier Air Box, Haier Star Box and other products have been launched. For cooperation, Haier has also maintained a more open mind. Haier also joined Apple HomeKit as the only partner in China to support the list of first-time supporters. Midea also proposed the M-Smart smart home strategy. However, with the acquisition of Xiaomi, the future of the United States will take a different path with Haier. As for Gree, the smart home has always been a bit of water, and until now there has not been a clear development strategy.
Look at the Internet company. The BAT Big Three have stayed in the startup and establishment stage of the intelligent hardware ecosystem platform this year. At present, there is no particularly substantial substantive action in the specific segment of smart home.
Finally, look at emerging hardware companies. In fact, this power is the most active force in the current smart home circle. Before the giants entered, this emerging market is still the stage for small hardware companies to make small noises. Of course, it may be possible to have the next Chinese version of Nest.
So looking at the current Chinese scientific and technological community, no one can really bring the smart home tide to the real world. As a super-combination of emerging hardware companies and Internet companies, Xiaomi focuses on providing software platforms. Together with Midea's electrical terminals, Lei Jun's fire will make the domestic smart home market enter the high-speed growth period ahead of schedule.
The domestic smart home concept has been speculated for many years, but it has not achieved significant progress at the market level. This time, Xiaomi has joined hands with the United States, relying on Xiaomi's intelligent platform layout, and the various household appliances produced by Midea can also complete the "intelligent" transformation at the lowest cost in a short period of time. Therefore, in the foreseeable future, Xiaomimei's cooperation should achieve a win-win situation. And throwing away the sectarian battle is also an exciting news for the entire Chinese smart home industry. After all, the smart home style that has been blowing for many years has finally become a reality.
TFT LCD color Rear View Monitor and HD cmos or CCD waterproof night vision vehicle rear view Backup Camera Kit for trucks, trailers, pickups, RVs.
1,Wired Backup Camera System for Truck/Van/Caravan/Trailers/Camper/Pickup/5th Wheel/Bus.
2, 7/9/10.1 inch monitor has a pixel resolution of 800 x 480 and displayed is a sharp clear digital image. Monitor has 2 Channel Video Input; V1/V2 optional. PAL&NTSC for choose. Monitor automatically turns on and switch to Rear View Camera when reversing.
3, Backup camera Infrared Night (IR) Vision With 10/12/18/28infra-red lights, it will be able to see up to 50ft even in complete darkness. Using the latest generation of image sensor chip, excellent color effect.
4, Hard metal cased heavy duty camera with IP68 Waterproof and Mud proof, Designed and tested for extreme climates.
5, System comes completely with a 66'(20 Meters) cable with aircraft grade connections and all components necessary for installation.
Wired Backup Camera System for Car
Backup Camera Kit,Wired Backup Camera System,Wired Backup Camera Kit,Wired Ahd Backup Monitor
Shenzhen Sunveytech Co.,LTD , https://www.sunveytech.com